Healthcare
S&ME has extensive experience in the design of medical facilities on a national basis. A large percentage of the firm's workload at a given time is devoted to providing master planning or design documents for medical-related projects. The firm specializes in civil engineering, master planning, site development, zoning assistance, landscape architectural design, geotechnical and construction document development for major healthcare complexes. Our projects range from new facilities and replacement hospitals to surgery centers, medical office buildings, and acute care campus retrofits. Our vast experience with the design and site planning for medical service facilities allows us to recognize and define key issues on the front end of a project in order to save time and money for the client during the construction phase.
Our services to the healthcare industry include:
Site Analysis and Project Programming
Land Use Analysis
Foundation Analysis
Master Planning and Conceptual Plans
Facility Studies
Traffic Analyses and Design Development Services
Americans with Disabilities Act (ADA) Compliance
Site Improvement Plans
Utility Design and Relocation
Stormwater Detention Design and Planning
Parking Lot and Roadway Design
Site Furniture, Screening, and Buffer Design
Site Grading Design
Site Lighting Design
Zoning and Planning Commission Approval Assistance
Development of Detailed Opinions of Probable Cost
Permitting
Construction Administration
We design environments that enhance the quality of the healthcare experience, are cost-effective, and that serve multiple patient needs. We incorporate elements such as healing gardens, trails and rehabilitation courses to aid in the healing and recuperation process. We provide practical assistance at every stage of the design process—from site visits and programming to site observation during construction. S&ME is committed to planning and designing environments for people with special needs. We incorporate universal design and accessibility concepts into all our medical design work.
Our professionals have provided site design and engineering services for well-over 400 healthcare facilities throughout the U.S. Our experience encompasses a broad-range of medical care facilities including: acute inpatient care, ambulatory surgical centers, assisted living centers, family practice clinics, medical office buildings, and outpatient care. Our breadth of experience allows the firm to commit management and design personnel who are familiar with the specific issues related to medical campus planning and design. We recruit and retain the highest quality professionals to ensure superior design, quality, and cost efficiency.
We have worked with architects and owner's representatives on several "green" medical facilities that promote energy efficiency, water conservation, and cost effectiveness. The goal of these Leadership in Energy and Environmental Design (LEED) certified projects is to balance present needs without compromising future generations. Even clients that don't wish to seek certification want to incorporate sustainable solutions and features into their projects. As a result, we have set a goal of having a majority of our design staff LEED accredited to better benefit our clients. As the demand for green buildings continues to grow, S&ME will continue to actively work to better our community, society, and the environment.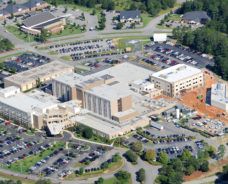 Healthcare For-Profit Speed to market is the cornerstone of the for-profit healthcare model and S&ME excels at this concept.   This is accomplished by the use… Learn more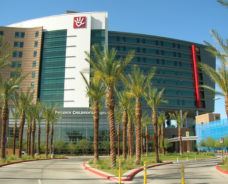 Healthcare Not-For-Profit One of the most fascinating trends in the Healthcare industry is the emergence of hospitals and community-owned facilities as "anchor institutions". There is… Learn more