5 Benefits to Using CPM Scheduling for Construction and Transportation Projects
July 14, 2020
Scheduling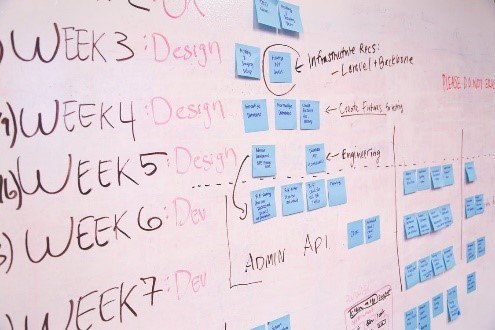 Scheduling is the art of planning your activities so that you can achieve your goals and priorities in the time you have available. When it is done effectively, it helps you to make sure you have enough time for essential tasks.
A Project Schedule is a dynamic 'road map' that guides the project team and the project to its completion. It is a listing of a project's milestones, activities, and deliverables, usually with intended start and finish dates.
What is Critical Path Method (CPM) Scheduling?
Critical Path Method (CPM) Scheduling is the most widely used scheduling technique in the Transportation market. This scheduling technique is used to plan and control a project and to calculate the minimum completion time for a project along with the possible start and finish times for the project activities.
Critical tasks have a 'zero run-time reserve,' meaning if the duration of these tasks changes, the terms of the entire project will be shifted, resulting in negative monetary impacts and potential risks. Therefore, critical tasks in project management require special control and timely detection of risks.
What are the Benefits of CPM Scheduling?
Visualizes and presents projects in a clear graphical form, defining the most important and critical activities that need attention.
In any given project, there may be 2,000+ activities that must be completed. Some tasks have a critical time to leverage to avoid delaying the project. CPM Scheduling allows for clear and transparent management of a project's critical activities to prevent delay.
Saves time and helps in the management of deadlines to save money.
Early or on-time completed projects have monetary incentives. It is in all parties' best interest to prevent project delays.
Manages project risks.
Risks are uncertain events that have a positive or negative effect on project objectives. Managing risk attempts to recognize and plan for unforeseen trouble spots that may occur when the project is implemented.

Helps to compare the planned with the real status of the project.
This will help manage time and accurate start and end dates for the project.
Helps manage subcontractors on the project.
There may be many groups working and coordinating on different aspects of a project. CPM Scheduling can help facilitate the management of many subcontractors working and how they come together to complete the bigger project picture.
 S&ME CPM Scheduling Capabilities
Every project is different and coveys its own set of unique challenges. Our experienced CPM scheduler, Nauman Aslam, utilizes industry-standard Primavera P6 to create and update CPM schedules. This allows for logical facilitation of project progress and completion of challenging deliverables within deadline-driven environments, and also, tracking and modifying project schedules when changes or delays may arise.
S&ME's CPM scheduler can either prepare or review third-party Time Impact Analysis (TIA) to evaluate how project changes impact the completion schedule and evaluate any delays that may be generated.  S&ME uses CPM schedules along with 3-week look ahead schedules as tools to not only track progress but determine potential issues before they affect project completion. Our team makes suggestions for specific adjustments to help keep projects on schedule.
CPM Scheduling Projects
S&ME is providing CPM Scheduling services for North Carolina's Department of Transportation (NCDOT) estimated $750 million Complete 540, encompassing three projects that will extend the Triangle Expressway.
The size and complexity of the Complete 540 project make it a good candidate for the use of CPM Scheduling. The project will meet substantial transportation, social, and economic demands of southeastern Wake County.
Contact Us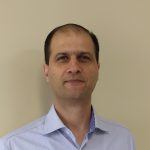 For more information on our CPM Scheduling capabilities, please contact S&ME's CPM Scheduler, Nauman Aslam at naslam@smeinc.com.