Helping You Thrive: Advice from Our Career Experts on Resume Tips
July 08, 2020
Resume Tips
Employers use resumes to learn more about applicants throughout the hiring process. While there are different styles and ways to craft a resume to tell your story, our Career Experts share five tips that are sure to impress:  
Proofread, proofread, proofread, then have someone else proofread it! 

** 

Speaking of proofreading…  There are 

two 

errors in this post!  E-mail Jennifer at 

jlevins@smeinc.com

 with the errors for your chance to win S&ME 

swag!*

*

 

Tell us what you know – what relevant classes have you taken?  What research have you done?  Include your GPA if impressive

.

  Don't forget 

to include 

your 

anticipated 

graduation date!

  

 

Tell us what you've done

, but

don't just copy your job descriptions. If you don't have work experience, tell us about volunteer work or extracurricular

 activities.

We are interested in hearing

,

 what you learned, how you were a team player, and what is important to you.  

 

Write a strong and personalized cover letter. Don't just recite your resume. One of the questions we always ask is, "I have your resume here. Tell me something that isn't on it." Answer that in the cover letter!  Did you choose to go into Environmental Science because you have a passion for sea turtles? Did you enjoy doing science

exper

e

ments

with a parent after school? Were you influenced by a 

particular teacher

? Or, have you taken a variety of courses and are looking for an internship to discover which direction you'd like to take your career? 

 

Try to stick to one page and put the best parts at the top. We see a lot of resumes – wow us from the start!  

 
Find these tips helpful? Stay tuned for upcoming posts on how to secure and stand out in an interview from our Career Experts. 
Contact Us
Visit our Careers page.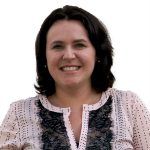 Amanda Hutchinson
Recruiting Manager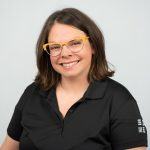 Jennifer Levins
Recruiter