How to Properly Manage Coal Combustion Residuals (CCRs)
August 03, 2020
What are Coal Combustion Residuals?
Coal combustion residuals (CCRs), are a by-product produced from burning coal in coal-fired power plants and are among the most abundant types of industrial waste generated in the US. Coal combustion residuals consist of fly ash, bottom ash, FGD (Flue-gas desulfurization) scrubber sludge, or gypsum, among many other possibilities. Learn more about coal ash.
What Do Power Plants Do with Coal Combustion Residuals?
CCRs can contain contaminants like mercury, cadmium, and arsenic. Without proper management and disposal, these chemicals can pollute waterways, groundwater, and the air, leading to adverse health implications for humans and ecological life.
CCRs can be disposed of or beneficially re-used depending on the type of by-product, the power plant's processes, and the power plant's regulations. For example, some plants may dispose of CCRs in lined surface impoundments or landfills. However, other plants beneficially re-use their CCRs for concrete, wallboard, or agricultural purposes to replenish soil nutrients. Learn more.
In 2016, under the Resource Conservation and Recovery Act (RCRA), the United States Environmental Protection Agency (USEPA) enacted new Federal guidelines for CCR materials disposal. The new rules have forced the closure of many unlined surface impoundments and set new rules for bottom liner requirements and cover systems for new disposal facilities to minimize water infiltration and protect human and animal life. Liner systems generally consist of a combination of compacted clay liners, geosynthetic clay liners (GCLs), and geomembranes used as a barrier on the ground to prevent contaminants from leaching into groundwater or to prevent precipitation from reaching the capped CCR material.
Learn more about the Environmental Protection Agency (EPA) Regulations for Disposal of Coal Ash.
As of July 29, 2020, EPA finalized several revisions such as altering deadlines to initiate closures and enhance public access to information to CCR regulations. Read more about these changes.
How Does S&ME Help Manage Coal Combustion Residuals?
Within the Power market, our Energy Team has built on our respected reputation in geotechnical engineering and construction materials testing to become a leader in coal combustion residuals management and water resources, providing a range of design and management solutions. S&ME provides the full range of necessary services for these sites for our clients, including geotechnical and civil engineering, geologic support, natural and cultural resources, materials testing, construction administration, and quality assurance services.
We work with many major fossil power providers in the Southeast and Midwest. S&ME has decades of direct experience with investigations of site conditions from conceptual phases through the final design of CCR facilities. We understand the applicable regulatory frameworks and technical issues associated with CCR materials, the CCR Rules, and have the necessary skills and local offices to provide timely and cost-effective services.
Our Coal Combustion Residuals Experts
Jimmy Addis, Senior Engineering Technician
Jimmy Addis, an S&ME Senior Engineering Technician's specialty is quality assurance and quality control, as much of his work involves oversight on CCR landfills for fossil power providers. He is based out of Charlotte, NC, but travels to many sites across the southeast and Midwest.
Jimmy tells us,
"The best part of my job is that I love what I do; getting to travel and meet new people."
From subgrade preparation to geosynthetic liner installation, Jimmy and his team provide quality assurance/quality control (QA/QC) services for the Owner. Jimmy's observations are critical to assuring that all permit requirements and guidelines are followed, and the work is completed in accordance with the project plans and specifications. As sites can be as large as 60 acres, this is a critical job, and the work moves quickly. The liner systems are the only defense between the natural ground and CCR material. Therefore, the liner system must be properly installed to avoid contaminants leaching into the groundwater. Jimmy's 25+ years of experience give the site owner the confidence that he can complete the job with quality.
Jason Ross, Project Engineer
Jason Ross is a Project Engineer located in our Columbus, OH office. He entered the geosynthetic industry during his graduate studies where he tested the interface shear strength of GCLs and geomembranes. Jason has built on this research experience to author or co-author eight technical papers on landfill liner shear strength or CCR materials. Jason works in all phases of CCR projects from investigation to design to construction certification services. Like Jimmy, Jason is certified by the Geosynthetics Certification Institute Inspectors Certification Program (GCI-ICP) for both Geosynthetics and Compacted Clay Liner Materials.
Jason explains that all CCR projects are regulated not only by the state that they are located but also by the Federal CCR rules. For a given construction project, Jason works diligently with the S&ME on-site representative to prepare the project for success by providing a thorough understanding of the project requirements. For regulated facilities, discrepancies from the plans and specifications must be brought to the attention of both the Contractor and Owner immediately so that an appropriate and timely solution can be found.
Jason tells us,
"Communication between all parties is vitally important, and everyone must have a complete understanding of each team member's role.  Assembling the final certification report for submittal to the permitting agency is an easier task once all the proper steps were taken for the project. The reward comes after report submittal and approval to see the Owner receive their Permit."
Contact Us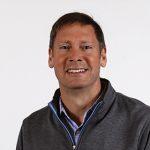 For more information on coal combustion residuals (CCR) services, please contact Marty Baltzegar.