Meet Our Construction Services Leadership Team
June 25, 2020
Our Construction Services Team facilitates construction materials engineering and testing, providing owners with confidence that their investment is built to follow a project's plans and specifications. With our knowledge of construction practices, S&ME's staff provides cost-saving ideas and options before and during construction activities.
Get to know our Construction Services Leadership Team:
Business Unit Director
Bill C. Schwartz, Jr., PE
, has built a successful 25+ year career at S&ME holding various roles within the company. Based in our Spartanburg, SC office, his primary responsibilities as Vice President and Business Unit Director are to provide oversight and direction to S&ME's Construction Services Business Unit.
Bill has also been instrumental in the development of several company-wide initiatives, including the 2023 Strategic Plan, Leadership Development Program, and taskforces for project, client, and program management. Bill's passion is people, and he takes great pride in mentoring our future leaders S&ME.
The Construction Services Business Unit has a dynamic and accomplished team of over 400 and I am excited to be a part of this team. Over my 25 years with S&ME, I have seen substantial growth in our services that position us to better serve our trusted partners and provide opportunities for our staff's professional growth.
What motivates and excites Bill?
My biggest motivation is simple, our people. Our great people, technical expertise, and responsiveness create exceptional client experiences.
Client Development Leader
With 20 years of experience, Kellie Ford leads marketing and business development efforts and prioritizes client satisfaction as our Client Development Leader based in our Raleigh, NC office. Since joining S&ME in 2007, she led the 2023 Strategic Planning Team, participated in the CRM Implementation Team, and implemented Summer STEM Immersion Day at the S&ME Raleigh office in association with Wake Education Partnership.
Kellie's passion is working with and helping people. She holds strong beliefs that these relationships are critical to the success of any business, as well as the individuals involved. She is involved in the local engineering community, participating in eight local and state organizations and leading on the Board of Directors in four.
What is Kellie's favorite part of her work?
Kellie tells us, "My favorite part of my work is interacting with people! I am an extrovert at heart and my job in Client Development allows me to continuously go out and meet new people, talk with clients and colleagues to build relationships, win work, and grow S&ME. I enjoy putting in the work to talk to the right people to make goals happen. I am passionate about collaborating and bringing people together."
Area Managers
Brian Glidewell, PE
is a Vice President and Area Manager with over 25 years of experience as a consulting engineer and has held many management positions within the firm since joining our Raleigh office in 1994. His current responsibilities are to provide leadership and oversight of multiple Construction Services locations in North Carolina. Brian believes that project and client management is the key to business with a passion for serving in organizations that promote the engineering industry.
What aspect of your career excites and motivates Brian the most?
Brian tells us, "The one aspect of my career that excites and motivates me is working with young engineers and seeing them grow in their careers, not only learning the technical aspects of their profession, but learning how to be a trusted consultant to their clients, and to represent our company and industry through involvement in organizations that promote and support the engineering profession.
Joe Laps, PE
, is an Area Manager for five S&ME locations in Eastern Georgia, Western North Carolina, the Midlands, and Upstate South Carolina, with 17 years of experience in the engineering field.  Joe is responsible for leading operations for client services within his regional area while understanding the need for collaboration, employee development, safety, and engagement across S&ME.
We asked Joe when you look at your career up to this point, what is some advice you'd tell your younger self if you had the chance?
He told us that the "Biggest advice I would give to my younger self would be, "Hang in there", or as my father would say, "A smooth sea never made a good sailor".  I didn't enter into this career in the normal channels.  I graduated with a Physics and Mechanical Engineering Degree and hadn't given Civil Engineering much of a thought. But after about 11 months in a job I hated, I applied for an entry-level technician position in a desperate attempt to leave the manufacturing industry. And although it was a very difficult change, and there were times I wasn't sure if I would continue this career path, but in the end, it was the greatest decision I have made for my career. I would remind myself that the hard work is worth it and sometimes we need that reminder that there are better things ahead. Failure is a temporary setback for future success."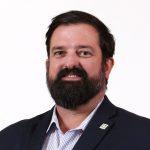 Adam D. Marr, PE is a Senior Engineer and Area Manager for six S&ME locations in Georgia, Tennessee, and Alabama. Over his 18 years with S&ME, he has held many management positions and managed some of the largest construction projects in the Southeast. After starting his career in our Raleigh office, Adam currently leads area operations from our Atlanta, Georgia office. His primary focus is providing a safe and fulfilling work environment for his team, developing effective and successful people leaders, and inspiring excellent client service
Who does Adam think the 3 greatest living/deceased singers/musicians are?
"Bob Dylan – Say what you will about his vocals, Bob consistently found words and phrases that felt so profound without being pretentious.  He is a storyteller as much as a songwriter.  From protest/folk music to rock and roll to jazz and even reggae, Bob has done it all.
Miles Davis – Possibly the most influential jazz musician of all time.  His "cool jazz" compositions are my go-to when I feel stressed.  I can't think of many musicians that can put me in a completely chill mood like Miles.  Birth of the Cool indeed!
Jerry Garcia – I have always liked the Grateful Dead.  Their melodies were so iconic and they basically created the jam band genre that so many of my favorite bands over the years have drawn from.  However, I was always drawn to the songs that Jerry wrote and sang.  He had such a strong influence from folk and country music that he ended up creating his own subgenre of rock."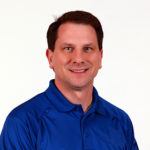 Thomas C. Still, PE began his career in 1994, joining S&ME in Raleigh, North Carolina. Throughout his 25+ years of experience, he has developed technical and leadership expertise in construction services, geotechnical engineering, and operational management. As Vice President and Area Manager, Tommy provides leadership and support of the Construction Services teams in the coastal Carolinas and central Florida.
We asked Tommy which of his accomplishments he is most proud of?
Tommy was instrumental in establishing our Myrtle Beach Office in 2001, and its success is something he's most proud of. S&ME progressed to become the premier provider of our services to clients and partners in the Myrtle Beach area and continues to thrive today. This certainly happened through the committed efforts of our local people, but of critical importance over the years was the dedication and support of strong S&ME teams in the surrounding region.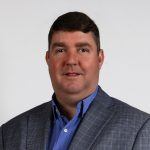 Randy Travis is a Senior Project Manager and Area Manager for operations in Kentucky, Ohio, and Indiana with 20 years of experience. Over the past few years, Randy and his team have been instrumental in growing the firm's forensic and non-destructive testing services. Randy and his team also completed the largest construction project in the US: an almost four-year assignment on the Louisville Bridges Downtown Crossing at $1.5 Billion. The team provided oversight and support of non-destructive testing of bridge piers, asphalt and concrete materials testing, and support to the Kentucky Transportation Cabinet inspections for pre-stress and precast concrete plants.
What's Randy's favorite part of his work and what would he tell his younger self?
Randy's favorite part of his work is connecting with clients and having a laid back, relaxed conversation about life in general. Some advice he would tell his younger self is to get a degree in Business and Marketing.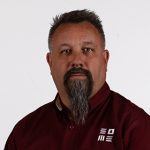 Perry R. Vezina, ASNT NDT Level III is NDE Area Manager leading nondestructive examination company-wide. He provides leadership and strategic direction for our nondestructive testing (NDT) services and serves as the corporate NDT Level III at S&ME. He has over 30 years of experience performing, supervising, consulting, and teaching NDT. A veteran of Desert Storm, Perry began his NDT career while serving in the United States Marine Corps.
What is on Perry's bucket list?
Perry told us it is to drive a NASCAR race car on a superspeedway.
Services
Contact Us
If you have questions related to construction services, please contact Kellie Ford at kford@smeinc.com.