Water/Wastewater
At S&ME, we partner with our clients in the management, rehabilitation, and improvement of water and wastewater systems. From initial planning, permitting, and design of new or water/wastewater systems or the rehabilitation and expansion of existing infrastructure, our water professionals have the experience necessary to provide clients with cost-effective and sustainable solutions.
Our design team has extensive experience providing comprehensive water/wastewater services for cities, municipalities, and utility providers under a wide variety of conditions. We offer engineering design and planning services for all phases of site development, infrastructure, and site development from initial planning, evaluation, and funding, through design development, to construction management.
As a multidisciplinary firm, we are particularly experienced in the overall management of projects involving multiple tasks and public presentations of technical information with engineers that are attentive to operational, strategic, and public perception issues facing municipalities and utilities.
Our professionals provide comprehensive design and rehabilitation of a variety of water/wastewater projects, including water distribution pipelines, water booster stations, and water storage tanks. We also have extensive experience in wastewater collection system flow monitoring, hydraulic modeling, sanitary sewer evaluation studies and assessments, design and rehabilitation of pipelines and manholes, lift stations, force mains, equalization basins, and wastewater storage tanks. S&ME also helps clients in the assessment, planning, design, and rehabilitation of water and wastewater treatment plants.
Services include:
Wastewater Treatment Facility Design and Upgrades
Sanitary Collection System Design and Rehabilitation
Pump Station Design and Improvements
Program Management
Management of Consent Decree Orders
Capacity, Management, Operations, and Maintenance Programs (CMOM)
Water Tank and Booster Station Design
Water Distribution Design and Improvements
Hydraulic Modeling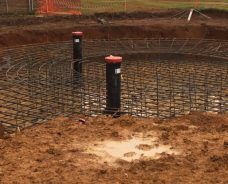 Project Site Representation Services The cornerstone of successful construction projects is communication. Once a rehabilitation program is in place, it is important to evaluate and… Learn more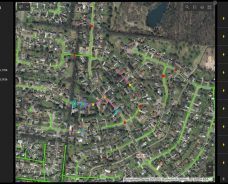 Historical mining activity, whether for coal, clay, limestone or other minerals, can impact the surface of the earth years after extraction is finished. Impacts can include ground surface subsidence, acid mine drainage, slope instability, unsafe…