Congratulations to Our New Technical Principal!
February 10, 2021
Congratulations to our recently named Technical Principal, Liz Porter, PG, PMP.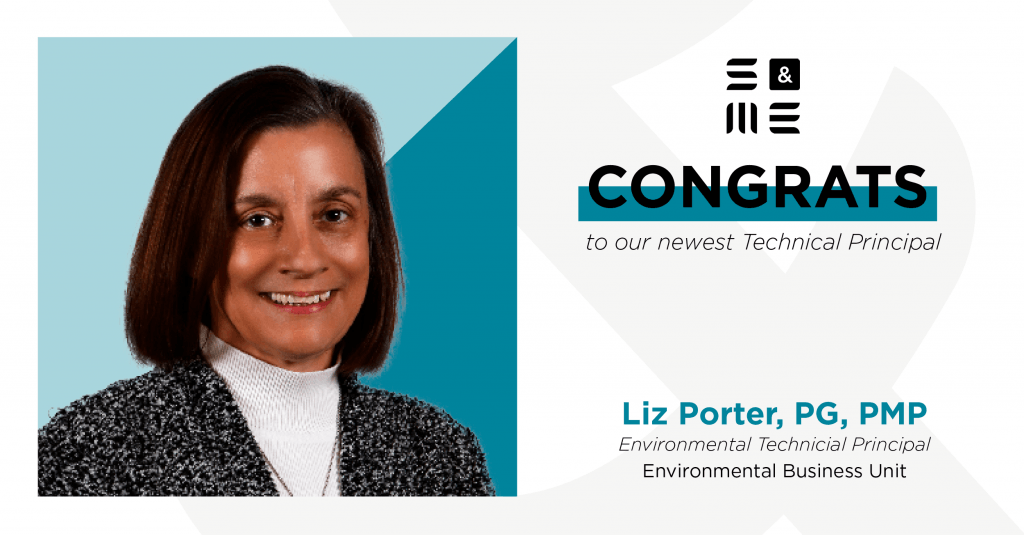 S&ME Technical Principals provide value-added engagement within their areas of expertise and are technical resources on significant projects. Their technical knowledge is one of the cornerstones of our company. 
Liz is a Vice President, Technical Principal and has been an S&ME Senior Project Manager for over 25 years. As a Vice President, Liz has held leadership roles in Strategic Planning, with an emphasis on Environmental Services and Project Management.  With almost 30 years of experience as an environmental consultant, she earned her Project Management Professional (PMP) certification in 2014.  Her primary responsibilities today are project management and leadership support.
Project Management, Natural Resources and Brownfield Services have been hallmarks of Liz's contributions to S&ME.  Her commitment to S&ME's Environmental Services and Project Management are based on her commitment to client services at the local and regional level.
A graduate of the State University of New York at Buffalo with a bachelor's degree, and the University of Georgia with a master's degree, both in Geology, Liz is a professional Geologist in two states and a PMP.