S&ME Names New Vice President and Technical Principals
January 21, 2019
S&ME announces the appointment of a new officer of the firm and two new technical principals following a meeting of the Board of Directors in December. Chairman of the Board Randy Neuhaus, PE, shared the good news with staff in an internal announcement. The new officers will be installed at S&ME's Annual Technical Conference on January 25, 2019 in Concord, North Carolina.
Stewart Laney, PE, Vice President
Area Manager, Design-Build – Transportation Services

Stewart Laney, PE, is S&ME's newest Vice President. He leads S&ME's Design-Build group for Transportation, a group that has experienced tremendous growth over the last 3 years under his direction. A skilled engineer and consultant, Stewart's clients value his keen sense for geotechnical innovation coupled with his depth of knowledge in constructability.
Stewart's tenure with S&ME spans 15 years. He began in the Geotechnical Department in Charlotte and moved to the regionally focused Transportation Business Unit in 2014. A graduate of North Carolina State University, Stewart received his BS degree in construction engineering and his MS degree in geotechnical engineering. Stewart is well known in the engineering community for his technical expertise, having served in leadership positions with ASHE and NCDOT/ACEC Design-Build Committee as well as representing S&ME at DBIA and ACEC.

Jay R. Hood, PLA, Technical Principal
Principal Landscape Architect – Planning + Design Services

In recognition of his depth of technical knowledge in landscape architecture and community and master planning, Jay Hood, PLA, is named by the S&ME Board of Directors as a Technical Principal of the firm. As a Technical Principal, Jay will provide direction to the company's landscape architects and planners, encouraging collaboration and an interdisciplinary design approach to help S&ME meet the challenges of complex projects. Jay has been responsible for an impressive portfolio that is noteworthy not only for its many significant high profile projects, but also for the positive, far reaching impact these built works continue to have on countless people from diverse walks of life.
Jay received his BS in landscape architecture from Purdue University and is a Registered Landscape Architect in multiple states. He has distinguished himself for excellence in design for several projects in Florida, most recently for the landscape architectural design of the Cade Museum for Creativity and Invention named ENR Southeast's Best Project of 2018, his PK Avenue project in Auburndale recipient of the 2019 Florida ACEC Grand Award for Water & Stormwater, and his Downtown Plant Street project in Winter Garden named People's Choice Award Winner/Great Place in Florida by the Florida Chapter of the American Planning Association.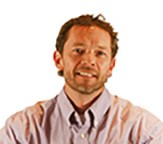 John B. Pearson, PE, Technical Principal
Principal Engineer and Project Manager – Construction Services

John Pearson, PE, is named Technical Principal of the firm by S&ME's Board of Directors in recognition of his extensive knowledge of concrete testing, concrete mix design, and forensic investigations for concrete and rock. John is recognized both inside and outside the firm for his knowledge of regulations and guidance for a wide range of testing and consulting activities related to materials in the commercial and nuclear arenas. For over 20 years, John has assisted S&ME technical leaders, principals, and professional staff resolving issues related to concrete and materials laboratory testing and process and quality improvement.
John received his BS and MS degrees in civil engineering from Tennessee Technological University. His reputation as an expert in concrete is well known both outside the firm and inside. He is active on several ASTM Committees, the international standards organization that develops and publishes technical standards for a range of materials. He is currently a member of C09 Concrete and Concrete Aggregates, and C09.50 Aggregate Reactions in Concrete and provides technical input to other committees and subcommittees including C01 Cement and D18 Soil and Rock. In addition, John is qualified as an examiner for 10 ACI certification programs.